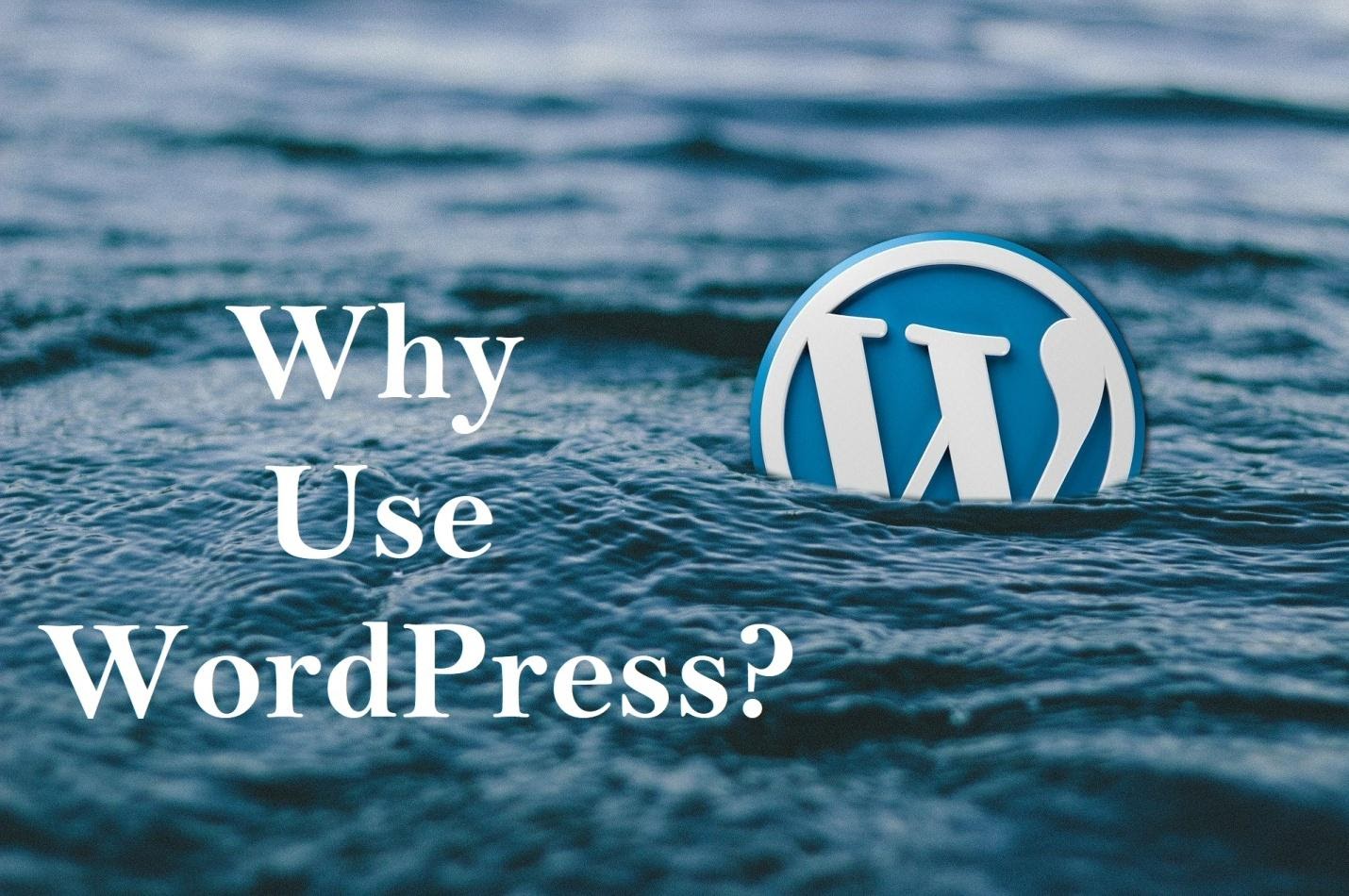 Are you aware of the fact that, instead of having so many other options available out there, every 4th website is on WordPress? Yes, you heard it right. And, WordPress is the most popular and the biggest CMS (Content Management System) available at present. But this cannot be said to be the only reason for the webmasters to have created their websites on WordPress. There are so many other reasons that would aggressively motivate you to use it. And, I have listed below these reasons one by one. Just go through each one of them…

1) Totally Free CMS
It is totally free to use WordPress and there is no limit on its validity. Almost all the hosting companies offer the facility of one-click installation of WordPress. Otherwise, you can simply go to its official website and download it from there. Moreover, editing and redistributing WordPress is also free.
2) Highly Secure Platform
There are many cases of having websites hacked by hackers due to the lack of knowledge of the webmasters. Hackers are always in a desire to hack your website in order to steal your valuable data. From the security viewpoint, WordPress is the best CMS (Content Management System) to go for.
If your website is on WordPress, you will have updates on a regular basis, which will help you a lot in avoiding such vulnerability. A regularly updates version of WordPress is more protective against hackings and all other unwanted security issues.
3) Versatile Platform
With WordPress, it is possible to create any kind of website you can think of. That's because it is a fully versatile and flexible platform where you cannot only create a blog but also a membership website, eCommerce website, video website and many more.
In addition, there are numerous themes and plugins that you can install on your WordPress in order to add to its functionality.
4) Easy To Use CMS
There is no doubt that installing and using WordPress is quite easy. You don't need to use coding in order to create your website on it. Once you have installed WordPress on your hosting, you can easily create pages, posts and create all types of configurations. For publishing blogs, RSS feeds, comments, user management, etc, you will find inbuilt options to make use of.
5) Fully SEO Friendly
There are some parameters that you should expect from a CMS in order to make your website SEO friendly. These parameters are a good standard of coding, fast loading speed, image optimization, user experience, XML sitemap, etc.
And, it is worth noting that WordPress as a CMS (Content Management System) fulfills all of such SEO parameters. In addition, there are also available some SEO plugins that will help you improve the SEO aspect of your website.
6) Easy Customization
As indicated above also, you don't need to be having knowledge of coding in order to develop your website on WordPress. You can easily customize almost everything like design, color and various features of the theme that you have used on your website.
In addition, if you have expertise in coding and want to customize the WordPress theme of your website by editing its codes, it is also possible. Yes, in the beginning, you may have to face some troubles while editing via codes. But after a little practice, you will get used to it and it will seem to be very easy for you.
7) Media Content Also Supported
No one would deny the fact that, while reading any text content on the internet, readers get more engaged with the content having the supportive media content like videos, images, audios, etc. as compared to the plain text. And, I am sure that you will also agree with it. So there is a need for a text editor that can offer the facility of easy insertion of such media contents within the text.
When it comes to WordPress, it offers WYSIWYG text editor. It is a rich text editor which makes it possible for the user to insert any kind of media content within the text with a single click of the mouse. And, further these media files, after even being uploaded, can also be edited as per the requirement.
8) Can Be Integrated With Other Services
There is no doubt that WordPress, by default, offers a large number of functionalities. But, in case, you want to add something else to it, which is not available by default, it is also possible. There is a huge number of plugins available out there. You can choose and install the required plugin that has been developed for providing the functionality needed by you.
For example, you can easily add an email marketing form, contact form, GDPR cookie consent, etc to your WordPress website by installing the related plugins that are meant for adding these functionalities.
9) Easy To Control CMS
As compared to the non-open source platforms (for building websites) like WIX, Shopify, Squarespace, etc, a website built on WordPress offers you better control. That's because such non-open source platforms have put a limit of control that you can have on your website and that limit is based on the features available in the premium package that you have purchased from them.
10) Community Support
In case you are facing any problem while using WordPress, you don't need to panic at all. WordPress offers its own official support forum (contributed by a large number of developers and active users) where there is a huge number of queries along with their respective answers or solutions. In addition, apart from this official support forum of WordPress, there are many other dedicated communities and forums for supporting WordPress users.
So you can post on these forums any of your queries or problems you are facing. You will surely get a solution within a short span of time. And, you will finally end up troubleshooting the problem.
Bottom Line
No matter who you are- a blogger, a developer, a businessman or a professional in the eCommerce industry, WordPress is the most preferred and user-friendly platform to choose. Some people would still like to make use of other CMS or platforms but it may demand expertise in coding to be comfortable on those platforms.